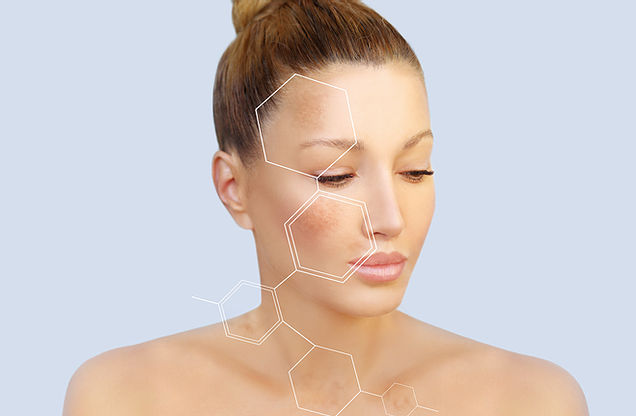 Sun Damage
UV rays produce excess melanin, which is deposited in the skin, and result in dark spots. Despite the fact that sun protection is necessary daily, not every person wears sunscreen every day of the year, which is another reason for skin discoloration.
Blue Light Damage
Blue light has been clinically proven to induce long-term hyperpigmentation by affecting the melanocytes in the skin. Research indicates that blue light can reach deeper into our skin than UVA and UVB rays, and it's causing trouble all along the way.
Aging
With age, melanocyte (skin cells that make melanin in the bottom layer of skin) distribution becomes less controlled, causing dark spots to form instead of clear, even skin.
Birth Control
Birth control boost estrogen levels in the blood, which can lead to an influx of melanin production.
Inflammation
As the skin heals from an injury it can darken. Trauma is a main cause of hyperpigmentation.
Acne
The more severe the acne, the more inflamed the skin is and the more likely it is to pigment. Inflamed areas naturally produce more melanin.
Hormones
Pregnancy, menopause and birth control, "sudden shifts of hormones", can cause hyperpigmentation to form.
Lasers and Peels
Lasers and strong chemical peels cause inflammation. The body may respond with brown patches.
Medication
Some antibiotics (sulfonamides and tetracyclines) and medications to treat Parkinson's disease, diabetes and heart disease, can lead to darker patches as an allergic reaction or because of increased sun sensitivity.