FACIAL WHITENING CREAM

SPF 30
55ml
DERMATOLOGICALLY TESTED

Visibly reduces dark spots & restores skin radiance
​
This highly effective whitening formula includes Niacinamide, Vitamin C, Licorice Root Extract, Vitamin E, Panthenol and Allantoin in order to reduce age spots, sun spots or any kind of skin discolorations and to obtain an overall fairer and whiter complexion.
​
Whitens
​
Niacinamide has an inhibitory effect on the transfer of melanosomes to skin cells, thus it interrupts the process that causes irregular pigmentation to form. It is also a helpful ingredient for addressing skin wrinkles and premature aging.
​
Licorice root extract is known to inhibit tyrosinase. Active principles able to inhibit tyrosinase act by modifying the action site of the enzyme, thus reducing
its activity.
Vitamin C (Sodium Ascorbyl Phosphate) acts on the melanine formation process to prevent hyperpigmentation and senile keratosis.
​
Protects
​
Photostable UVA/UVB filters prevent signs of premature aging, and sun-induced spots.
Antioxidant
​
Vitamin E is an important antioxidant that protects the skin from various harmful effects of sun by acting as a free-radical scavenger.
​
Soothes
​
Allantoin increases cell renewal, reduces skin irritations and reduces transepidermal water loss (TEWL).
​
Moisturizes
​
Panthenol quickly and deeply moisturizes skin and has a significant effect on skin barrier function by decreasing TEWL values.​
​
Quickly Visible Results and Clinically Proven Effectiveness,
Under Dermatological Supervision
​
96%* showed a reduction in the color of dark spots.
​-23%* off reduction in the intensity of the colour of dark spots.
​
(*) Clinical study of 30 adult female volunteers between 21 and 30 years of age with all skin types and brown spots. Application on the face twice a day for 8 weeks.
​
​
Directions
​
Use regularly twice a day on clean and dry face. For best results, use in combination with Discoloration Free Lumiskin 4% Super Serum and Bio Balance Facial Whitening Night Cream.
Always apply sunscreen on skin when it is exposed to sun to prevent further darkening of existing spots and to lessen probability of having discolorations in the future. Re-apply the sunscreen every two hours.

Suitable for all skin types including dry, dehydrated and oily skin due to its lightweight fast-absorbing texture.
To know how to get the maximum benefit from Bio Balance Facial Whitening Cream SPF 30, read The Pharmacist Tips and Spot Guide.
---
Pharmacist Insight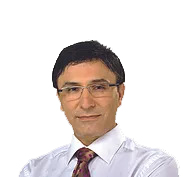 Pharmacist Kenan Alpay

​How to get the maximum benefit from Bio Balance Facial Whitening Cream SPF 30?


The cause of the discoloration should be stopped if it is possible.




Use Facial Whitening Cream SPF 30 regularly.
​
Staying away from the sun is imperative in order to prevent triggering of melanin production. Therefore, skin should be protected from the sun with protective clothes such as hat and sunglasses during treatment. Using sunscreen on the area during and after treatment is a must to suppress the pigment from coming back out.
​